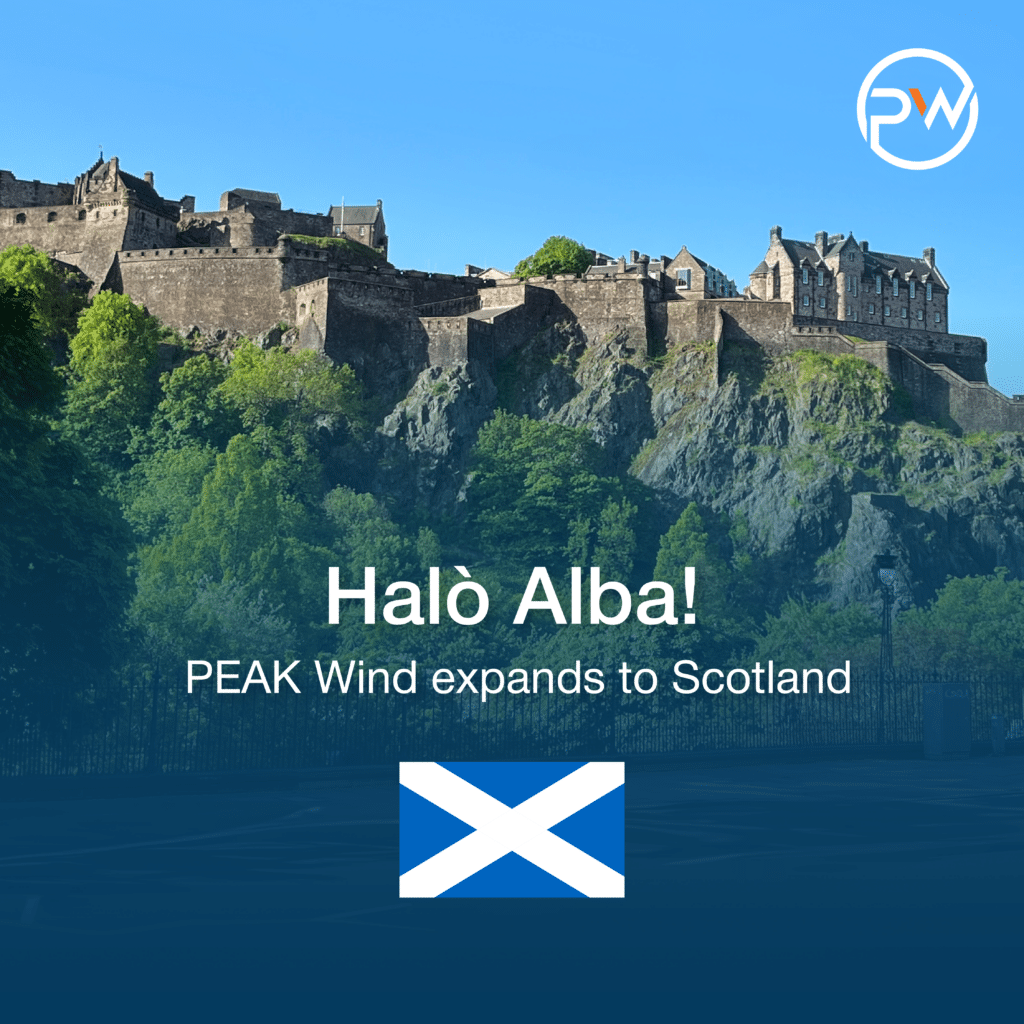 We are expanding our presence in the UK and Europe by establishing stronger presence in Scotland.
This step will enable us to support our existing projects better while embarking on new ventures that promise to redefine the future of renewable energy. We have already been involved in some of the most exciting projects in the country, and we are excited to bring our expertise and experience to the Scottish market with a team on site.
We are also excited to present Dean Hickey, Head of Operations Preparations, as our first Scotland-based consultant. After 9 years of living abroad, Dean has already relocated back to Scotland and is ready to support clients and continue our activities both in Glasgow and Edinburgh.
Combining his 10 years of global offshore wind experience with his knowledge of the local Scottish scene makes Dean the perfect person to be starting the new team. As Scotland works to achieve their ambitious goal of installing 11GW of offshore wind by 2030, Dean's insights into technical operations, O&M preparations, and package management will be of great value to project developers.
"This expansion marks a significant milestone in our journey towards a greener and more sustainable future. Scotland is a key location for the development of offshore wind, and their commitment to clean energy aligns perfectly with PEAK Wind's mission to harness the power of wind to drive positive change.
I am excited to collaborate with local partners, engage with industry pioneers, and contribute to the growth of clean energy solutions in this region", says Dean.
Next step is launching physical office, so stay tuned! We look forward to making a positive impact on the wind industry in Scotland.