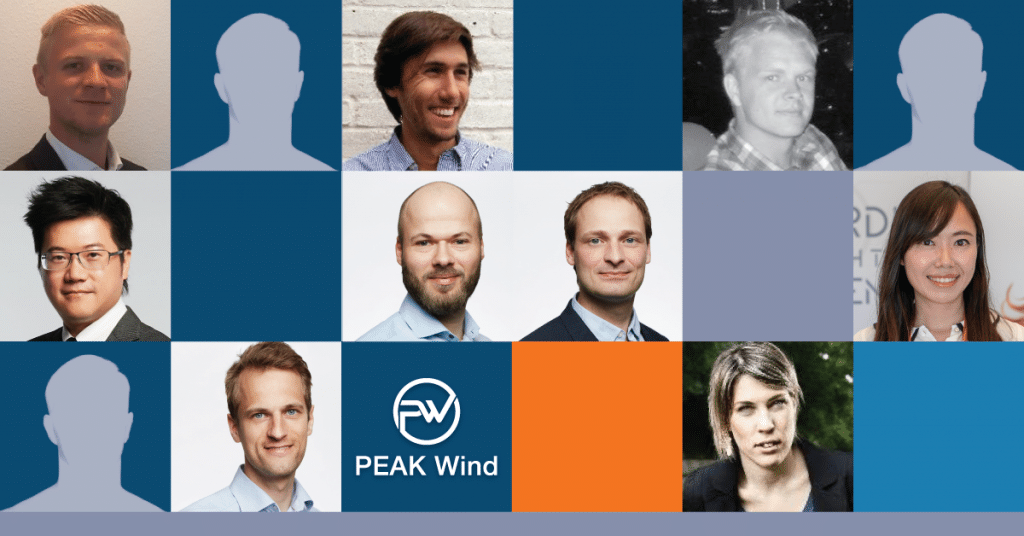 PEAK Wind grows from 7 to 22 employees in only 1 year. Please meet our new colleagues:
Taiwan – 1st employee in Taiwanese branch
We are pleased to welcome Kurt Huang as O&M Supply Chain Manager. Kurt comes with deep insight into the Taiwanese supply chain from his previous employments in Walsin Lihwa Corporation and ABB and has been involved in the Taiwanese offshore wind industry development for several years. Kurt will be focal in growing and localizing PEAK Wind's Taiwanese activities, based partly in Taipei and partly in Changhua.
Aarhus – Strengthening of Finance Team
Bo Andersen seeks new opportunities and starts as Finance Manager joining our Aarhus office. Bo will be fundamental in the establishing a strong Finance set-up and culture. Bo comes with very relevant experience from Terma Group, Ørsted Wind Power and Deloitte.
Additionally, Christian Dybkjær joins our finance team as Student Assistant. Christian is well underway with his M.Sc. in International Economic Consulting.
Copenhagen – Business Development Team expands
We are happy to welcome Leoni Christensen strengthening our Copenhagen team as Business Developer. Leoni comes with a strong background in strategic business development and has very relevant experience from Oersted and Danske Bank.
Also, Suzy Wu is joining as Student Assistant having very relevant experience in Marketing and Branding from Venture Cup and Estee Lauder. She is currently finishing her M.Sc. of Brand and Communication at CBS (Copenhagen Business School).
Copenhagen – PEAK Wind's first Master Thesis Student
We are happy to announce that Florian Guillebeaud decided to write his Master Thesis in the field of Product Development in cooperation with PEAK Wind. He is working towards his M.Sc. degree in Sustainable Energy – Wind Energy at DTU (Technical University of Denmark).
Do you also want to be part of PEAK Wind's success story?
We are launching more positions soon!
SNEAK PREVIEW
Head of OPEX team (DK)
Financial Analyst (TW)
Senior Balance of Plant Manager (DK)
Interested? – Reach out to us: recruitment@peak-wind.com