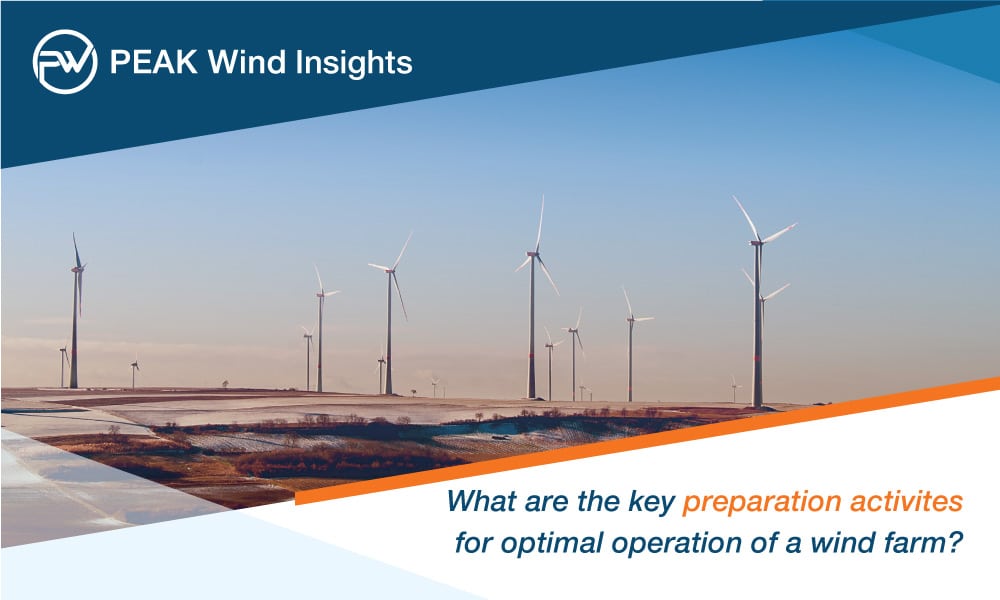 Optimal preparation for the operational phase needs to be started in due time, to accommodate for the broad scope and minimize unexpected roadblocks that can otherwise cause delays in the preparation for operation.
This article addresses the activities in the second phase of the wind farm lifecycle. It will give you a good overview of the key activities and thought processes, in preparation for the operational phase during wind farm construction.
Why reading this article?
Understand the complexity and scope of the operations preparations work
Recognize the diverse nature of activities and
Know the obstacles that can contribute to delays or compromise a smooth transition to the operational phase
Key activities while preparing for operations
As an active owner (and operator) of a large offshore wind farm, several fundamental O&M activities need to be taken care of during the wind farm construction phase. Below we have listed the key activities and considerations that will contribute to successful preparation for operations.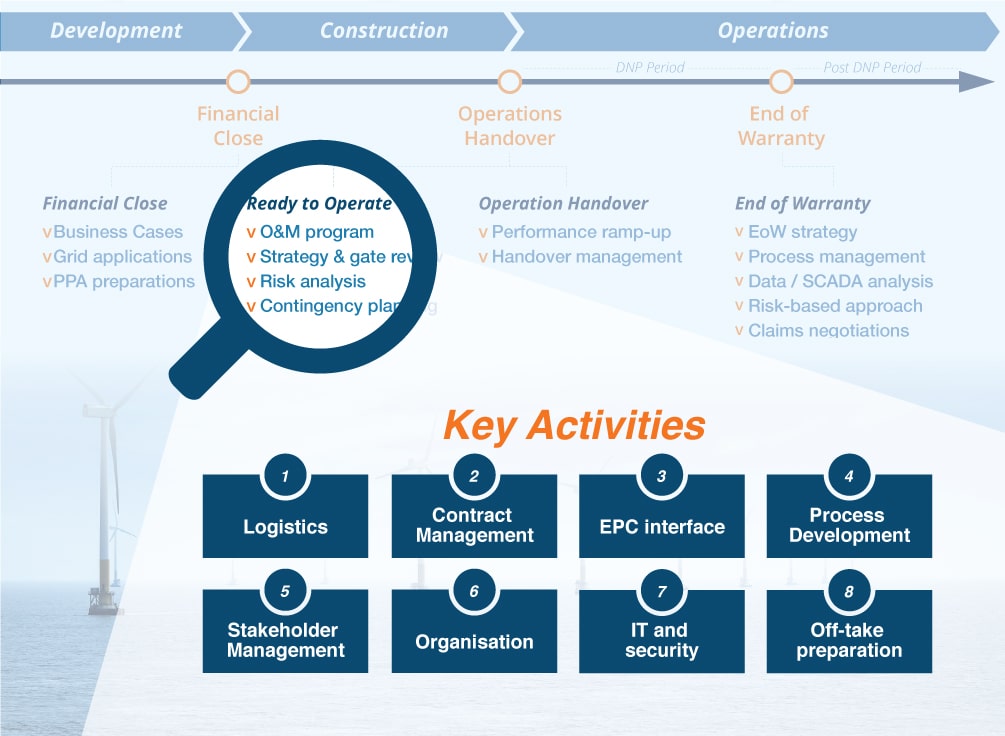 Figure 1. Key preparation activities for optimal operation of wind farm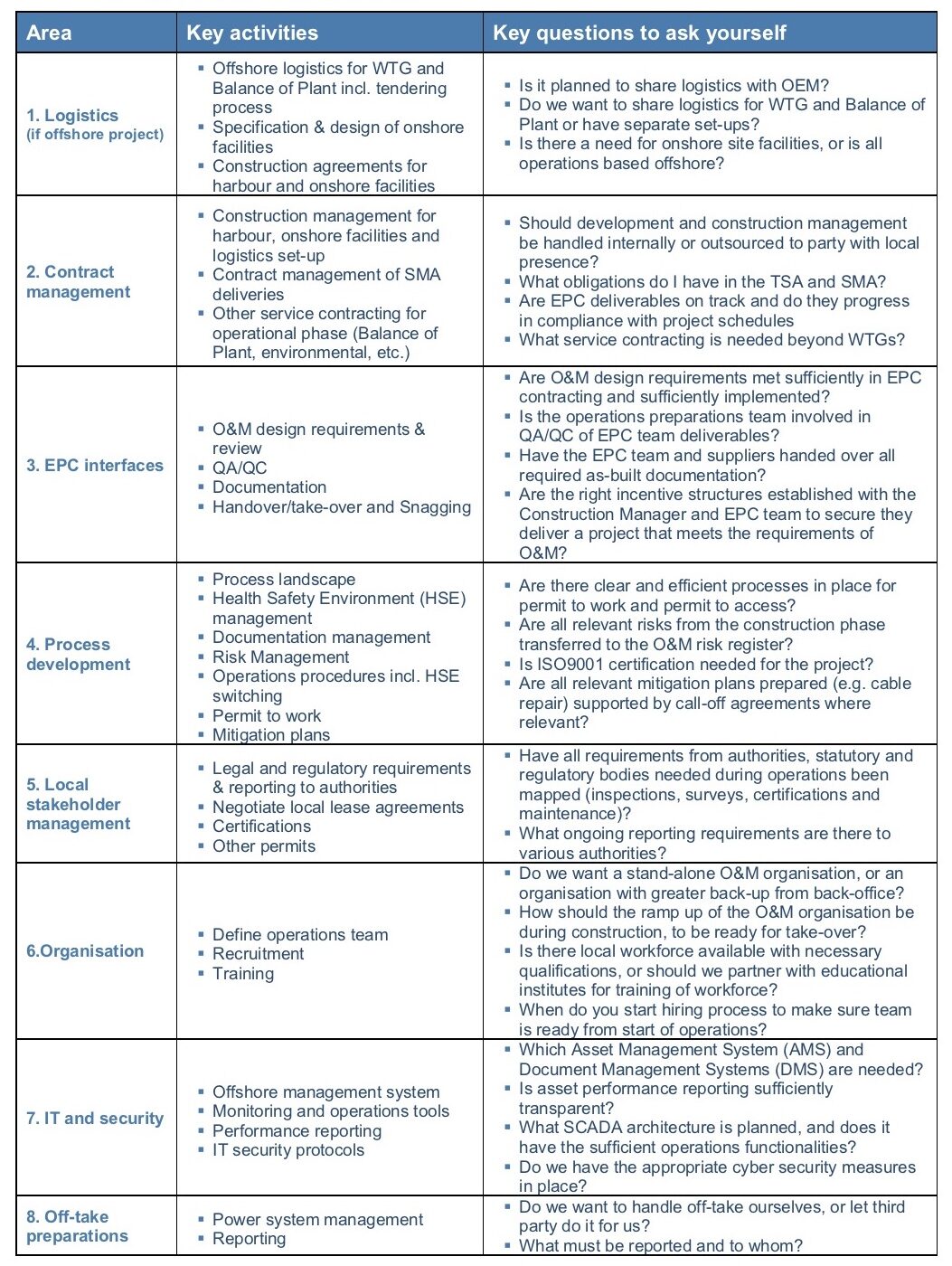 Keep in mind:
As an active owner and operator of a wind farm, the preparation work for operations goes beyond construction work.
Ongoing liaison with EPC team to ensure O&M design requirements are met, and EPC interfaces are taken care of.
Negotiations of agreements, regulatory requirements and licenses can be obstacles to successful preparations for the operations of the wind farm.
Appropriate incentive structures need to be in place for the EPC team to ensure project handover that meets the requirements of O&M.
Want to learn more about successful operations?
Just reach out to us, we are always happy to answer your questions and get into discussions on optimized operations and asset management!
Leoni Christensen | Head of O&M Strategy, Concepts & OPEX | Get in touch
Lars Conradsen | Co-Founder & Head of Technology | Get in touch