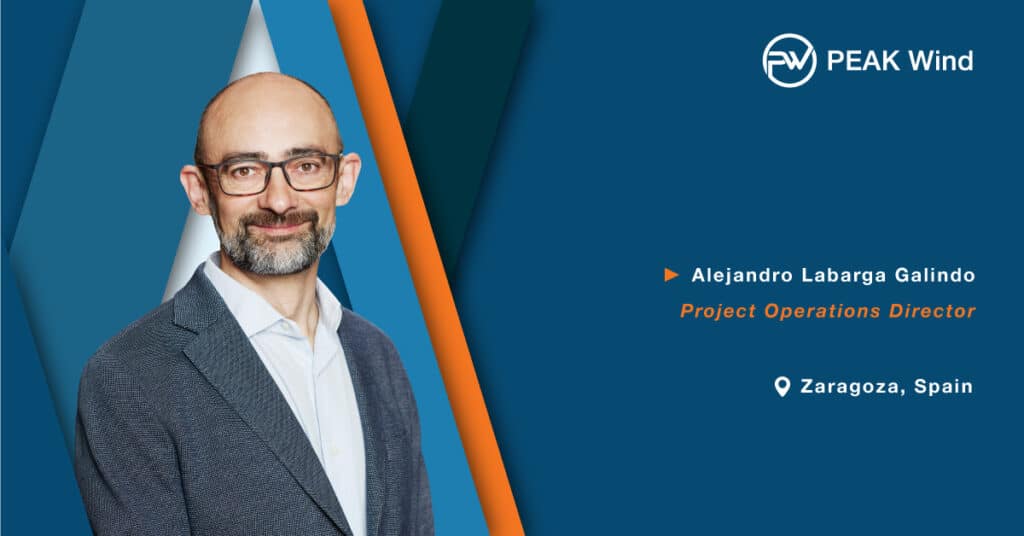 PEAK Wind is proud to announce that Alejandro Labarga Galindo has joined us as a Project Operations Director.
Alejandro has more than 15 years of wind industry experience with a track record from developing and managing renewable assets. Equipped with a technical background and commercial experience in asset management, we are excited to welcome him as a director for our activities in Zaragoza, Spain.
Feel free to reach out to him at +34 629 786 345 or alg@peak-wind.com if you have any inquiries.
Welcome Alejandro!