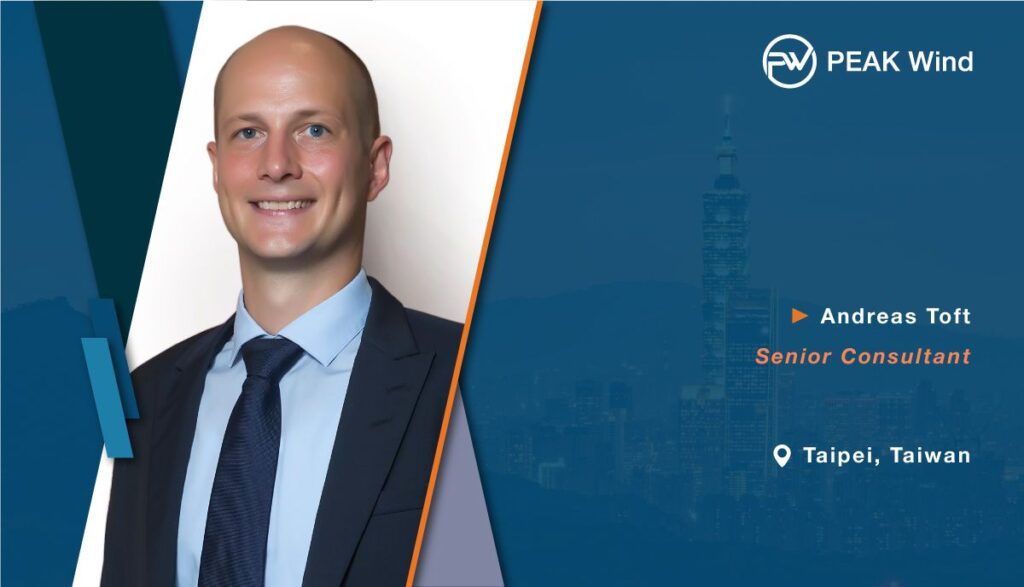 We are pleased to announce Andreas Toft has joined PEAK Wind as Senior Consultant.
Andreas comes with an engineering background with sales and contract management experiences, and has participated in some of the world's largest offshore wind projects in both Europe and Asia. Moving forward, he will be instrumental in following up and managing all the contracts and related commercial matters for our projects in Asia.
Welcome to the team, Andreas!