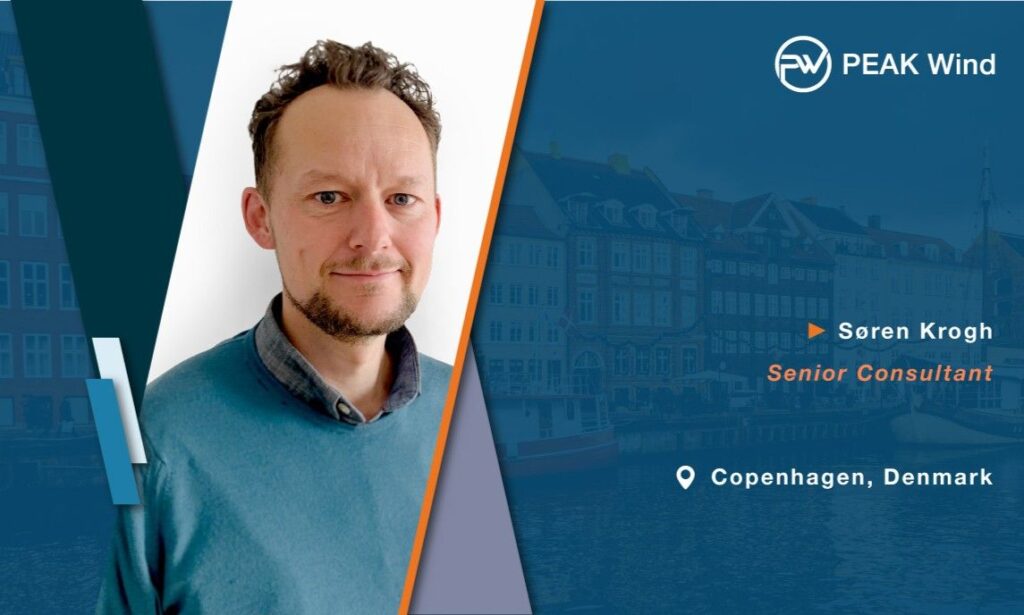 We are pleased to announce Søren Krogh has joined PEAK Wind as a Senior Consultant.
Søren comes with 15 years of experience within Cost Management, Project Management, Construction Management, Contract Management and Benchmarking. In the past 6 years, he has worked in offshore wind farm projects across the globe as CAPEX Budget Manager for compiling CAPEX budget for bids and investment decisions, and has been deeply involved in a digital transformation of the budgeting process.
Moving forward, he will be part of our main force in PMO practice group and contributes his expertises to our clients globally.
Welcome to the team, Søren!