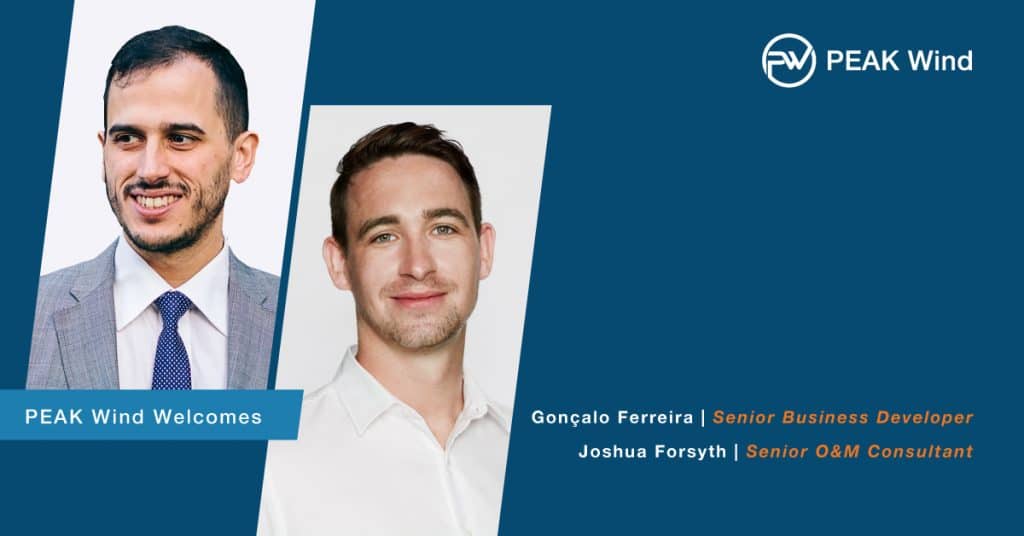 PEAK Wind is proud to announce two new team members- Gonçalo Ferreira as Senior Business Developer and Joshua Forsyth as a Senior O&M Consultant!
Gonçalo joins PEAK Wind with 10+ years of experience in the energy sector, having an extensive track record in negotiating and closing strategic deals across the Renewable Energy value chain, especially in PPA and CAPEX related procurement deals. From now on he is bringing his remarkable personal and professional skills to our clients.
Having 4+ years of experience of Project Management in the Offshore Wind Power industry, Joshua had successfully lead numerous large projects in construction management, operations and end of warranty during his time at Siemens Gamesa. At PEAK Wind, he will continue to bring his exceptional knowledge and services to our world-class projects.
Welcome Gonçalo and Joshua!