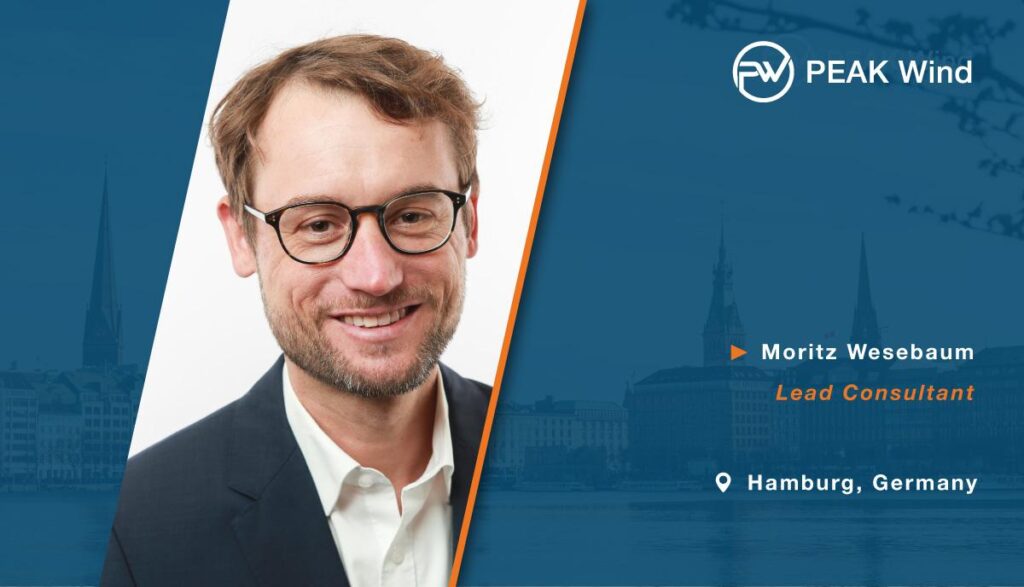 We are pleased to announce that Moritz Wesebaum is joining PEAK Wind as Lead Consultant.
Moritz comes with 10 years of offshore wind experience within development, construction and operations phases, specializing in project management, asset management and offshore wind O&M. He has held managerial positions leading teams in delivering competitive O&M packages for some of the largest projects across the globe. Moving forward, he will be part of our Commercial Services teams and continues to contribute his expertises to our clients globally.
Need support in Contracting or O&M preparations? Contact Moritz at +491701940308 or mwe@peak-wind.com to discuss your projects.