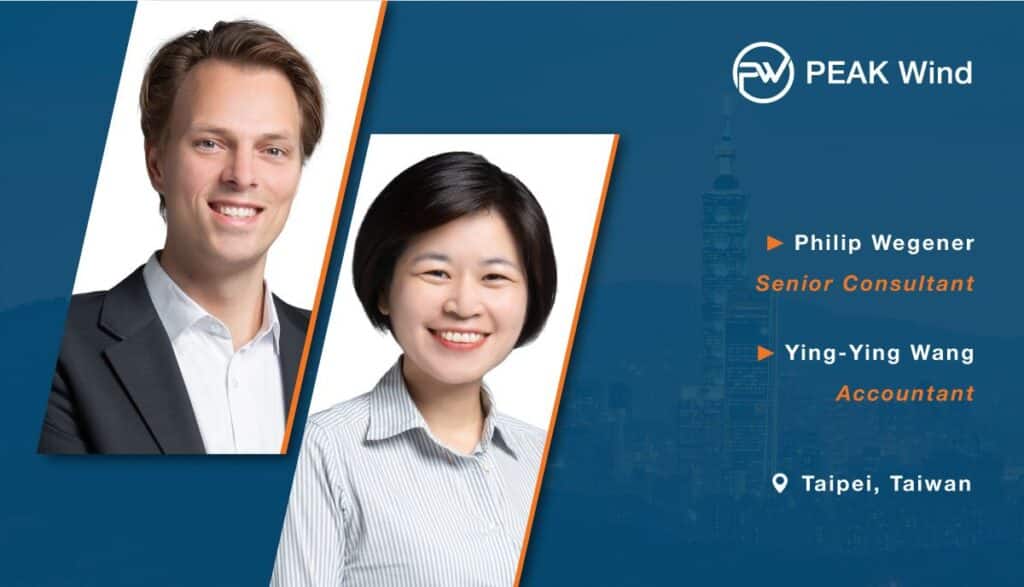 We are proud to announce that we have two new PEAK Winders join us at our office in Taipei, Taiwan, Philip Wegener as Senior Consultant, and Ying-Ying Wang as Accountant.
Philip comes with a top tier consulting background focusing on operations and has been involved in multiple large-scale transformation projects worldwide, leading complex change in international and multi-cultural context. He has an offshore engineering and MBA background. Going forward, Philip will drive the mobilization of our O&M work for offshore wind projects in Asia and will be based in Taipei.
As a new addition to our Finance, Insurance & HR team, Ying-Ying brings not only 14 years of accounting experience, but also a comprehensive knowledge of taxation, auditing, labor law and business control. Moving forward, Ying-Ying will be an extended arm of our corporate finance function to perform locally in Taiwan.
Welcome to the team, Philip and Ying-Ying!