As a leading advisory in the renewable energy industry, we continuously seek to improve in everything we do. Thus, we are excited to announce 5 new team members who will all help us get better! They are: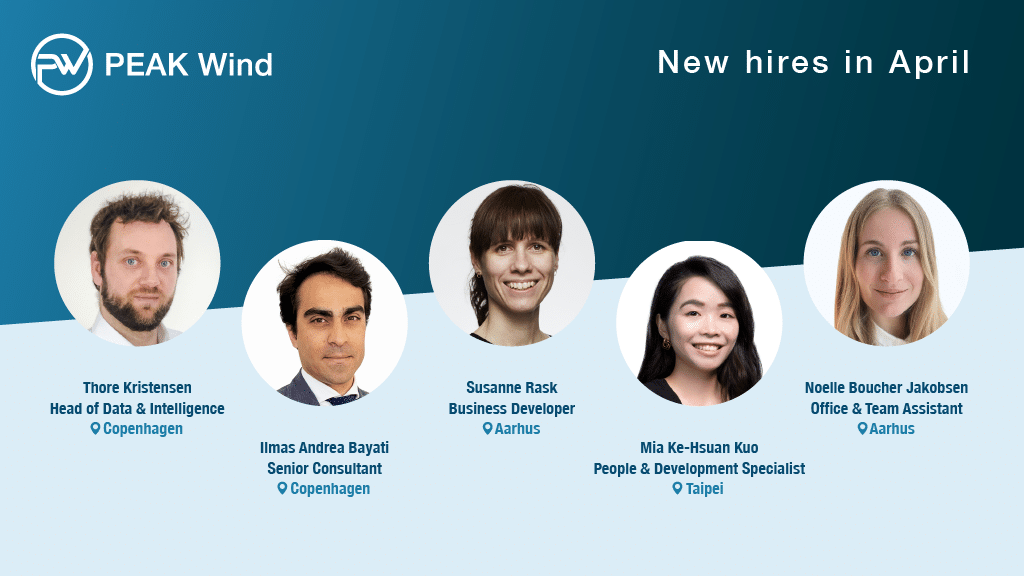 Thore Kristensen as Head of Data & Intelligence
Ilmas Bayati as Senior Consultant/Floating Wind Expert
Mia Ke Kuo, as People & Development Specialist
Susanne Rask as Business Developer
Noelle Boucher as Team & Office Assistant
See what they will be focusing on below. Welcome to PEAK Wind, Thore, Ilmas, Mia, Susanne and Noelle!