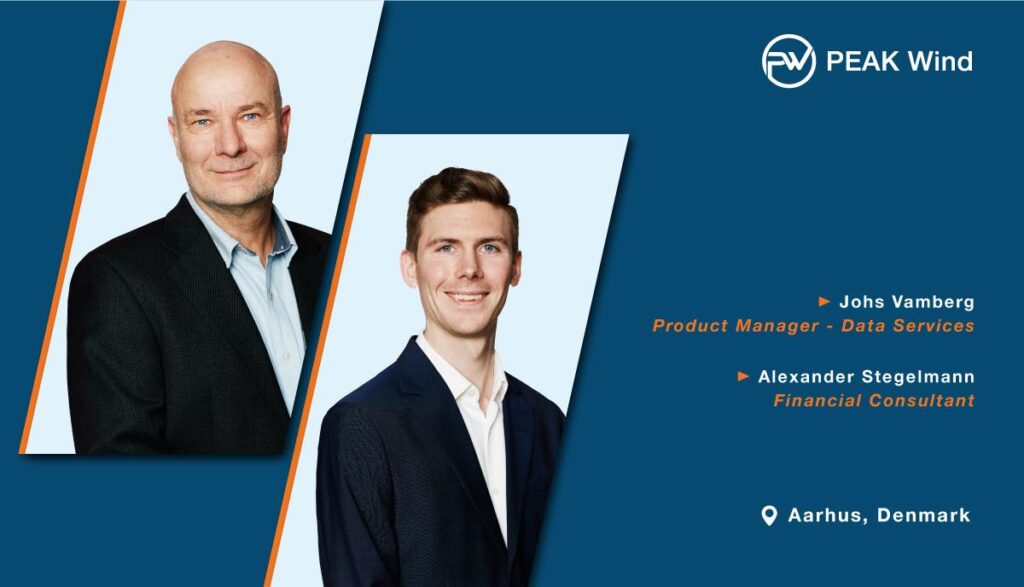 We are proud to announce that we have two new PEAK Winders join us at our office in Aarhus, Denmark, Johs Vamberg as Product Manager – Data Services, and Alexander Stegelmann as Financial Consultant.
With more than 10 years of offshore wind experience, Johs brings his data management and business intelligence expertise from working at leading developers and OEMs. Together with our Operations Preparations' practice group, Johs will play a vital role in creating a foundation for PEAK Wind's data and analytics services.
Alexander brings 5 years of wind energy experience from Siemens Gamesa Renewable Energy, split between onshore, financial development and offshore. Alexander will strengthen our lifecycle cost modelling and concept development practice group.
Welcome Johs and Alexander!