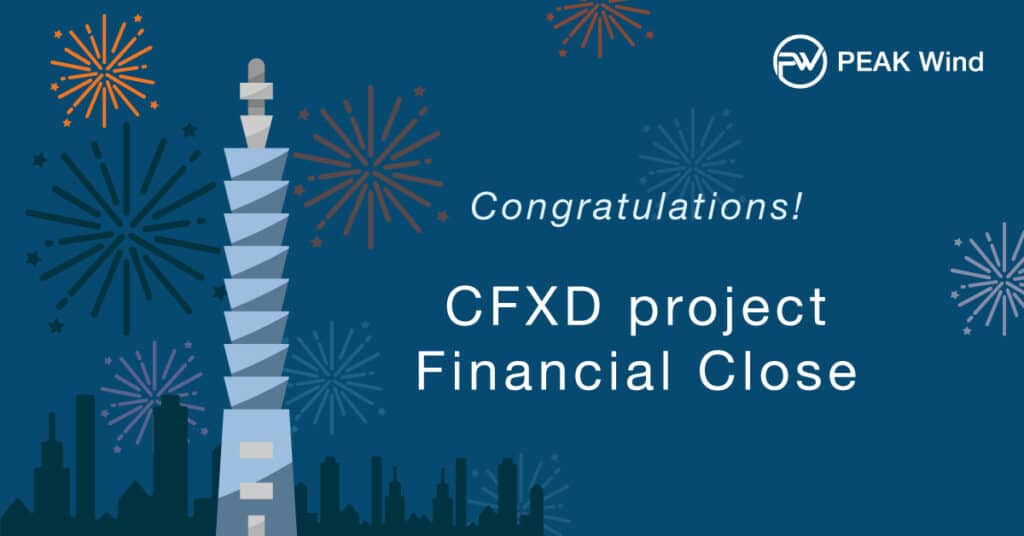 Great milestone achieved today for our clients, Copenhagen Infrastructure Partners and Copenhagen Offshore Partners for reaching the Financial Close of the 589MW Changfang and Xidao offshore wind farms.
PEAK Wind has been part of the development and subsequent financial close process since early 2017 – and has provided both engineering, commercial and financial support on-ground in Taiwan.
This is a fantastic achievement and PEAK Wind is proud to support and be part of an infrastructure project of this scale, thanks for all the team members' diligent and excellent work!