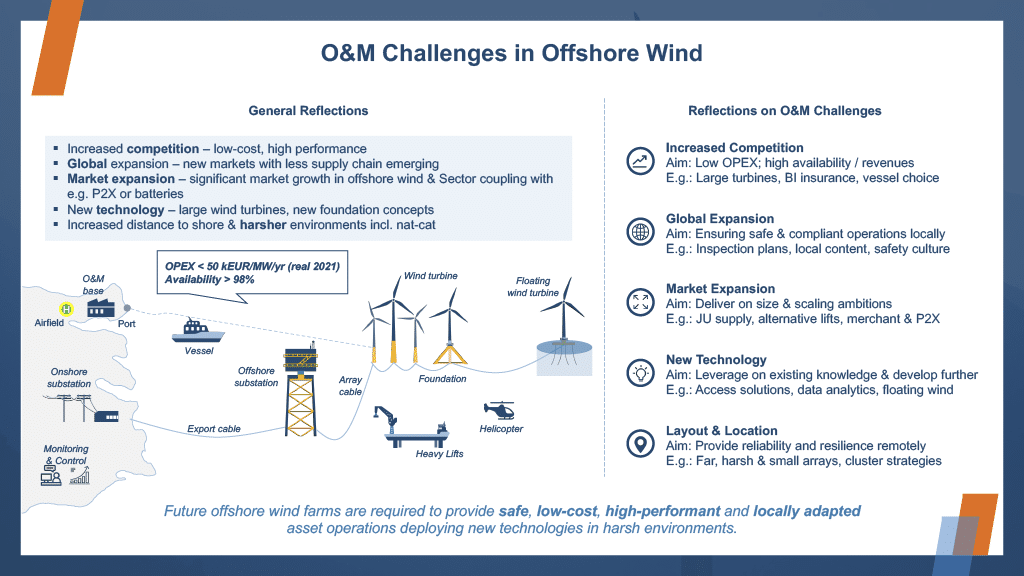 What drives challenges in O&M for future offshore wind farms?
A solid and efficient O&M setup is key for delivering reliable and affordable power from offshore wind. Increased competition in a dynamically growing global market with deployment of new technologies in harsher environments – is only some of the challenges we at PEAK Wind work with every day.
Here is an overview of some of the key challenges to look out for and what you should aim for tackling the situation. You can download the full list of key O&M challenges in the offshore wind industry here: https://lnkd.in/dm98hAh
Want to include your ideas or have general questions regarding O&M challenges? Contact Dr. Matti Scheu, Head of OPEX & Concepts to discuss your projects.