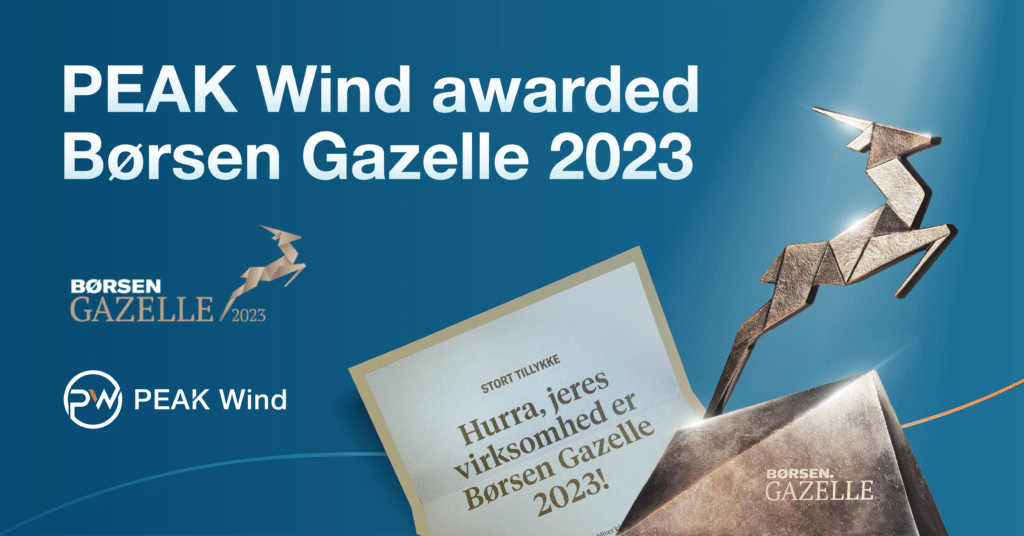 PEAK Wind has clinched the Second Consecutive Børsen Gazelle Award, a prestigious accolade in Denmark that recognizes companies demonstrating exceptional growth and performance.
This recognition reflects our unwavering commitment to pushing boundaries and achieving significant milestones in our industry.
Receiving this award not only underscores our hard work but also reaffirms our dedication to pursuing even greater accomplishments.
A big thank you to our incredible team and valued clients for being an integral part of our success story. With a shared vision for the future, we are inspired to continue delivering unparalleled services, setting new industry benchmarks, and embracing each opportunity with renewed energy and a commitment to excellence at every step.