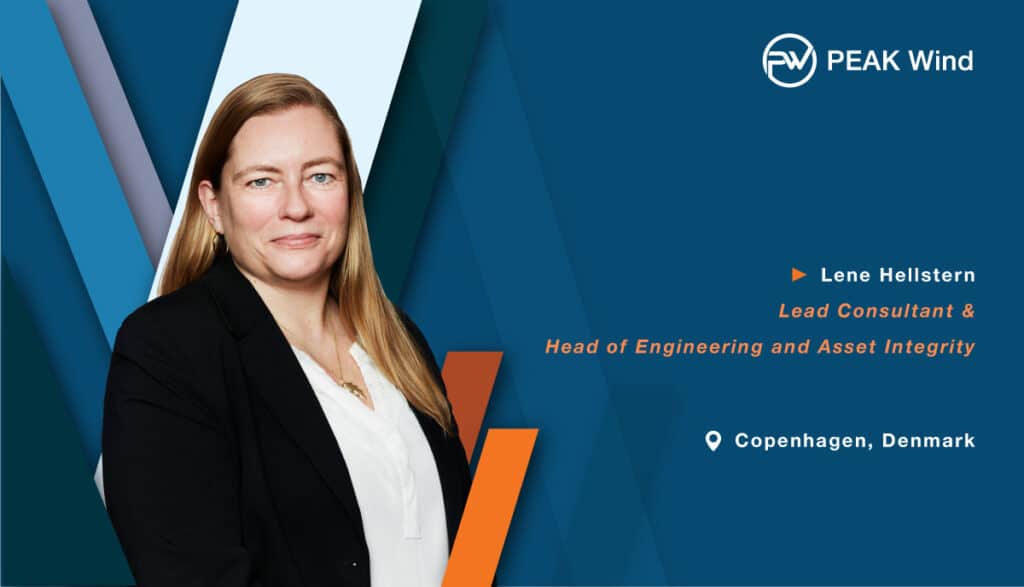 We are very proud to welcome Lene Hellstern, as Lead Consultant and Head of Engineering & Asset Integrity in PEAK Wind!
Having more than 18 years of experiences in on- and offshore wind turbine industry and being an active representative of Denmark in IEC (International Electrotechnical Commission) 61400-15, Lene has an extensive track record in technical asset management, project management, and wind energy yield management, and also brings strong technical and commercial experience across both on- and offshore assets' life cycle.
This week you will be able meet Lene at the Blades Europe Forum in Berlin, Germany, where Lene will act as a speaker. Firstly, she will share her opinion as a former asset owner on the panel: "How will Bladena's CORTIR Project Revolutionise Blade Maintenance and Repair?" and secondly the panel "Turning Unexpected Repairs into Planned Repairs: How Will Repair Prioritisation Streamline your O&M Budget Forecasting?". If you have any questions regarding blades, engineering and asset integrity, reach out to her at the conference or at +45 51918649 or lhe@peak-wind.com.
Welcome Lene!