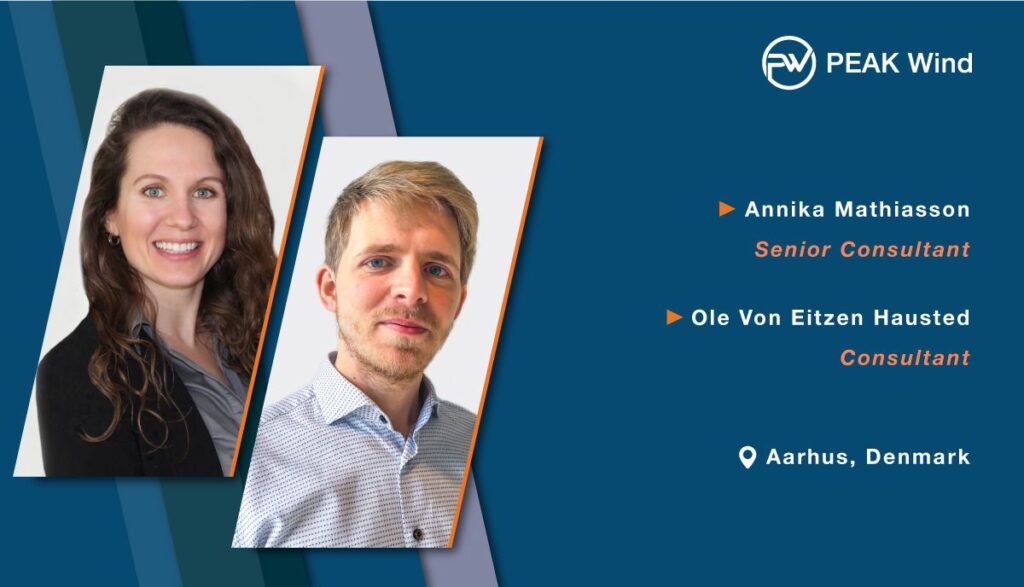 At PEAK Wind, we take pride in providing independent operations and asset management services of renewable energy assets by combining our solid technical, financial and commercial expertise. Therefore, we are happy to welcome Annika Mathiasson and Ole von Eitzen Hausted to our team.
Annika comes with 7 years of experience in the offshore wind industry specializing in project management and risk management. She has worked on on/offshore turbines/projects with various topics such as Data Analytics, Risks, Towers, Prototype Turbines, Loads and Component Failures. At PEAK Wind Annika will support projects globally together with our Engineering & Asset Integrity team.
An economist by training, Ole built his experience in the Offshore Wind business as a Commercial Platform Analyst in a world-known OEM, and as a Commercial Manager for hybrid solar-battery projects with Gridserve in the UK. His commercial profile and broad renewables exposure fit nicely with PEAK Wind's interdisciplinary services.
Welcome onboard, Annika and Ole!