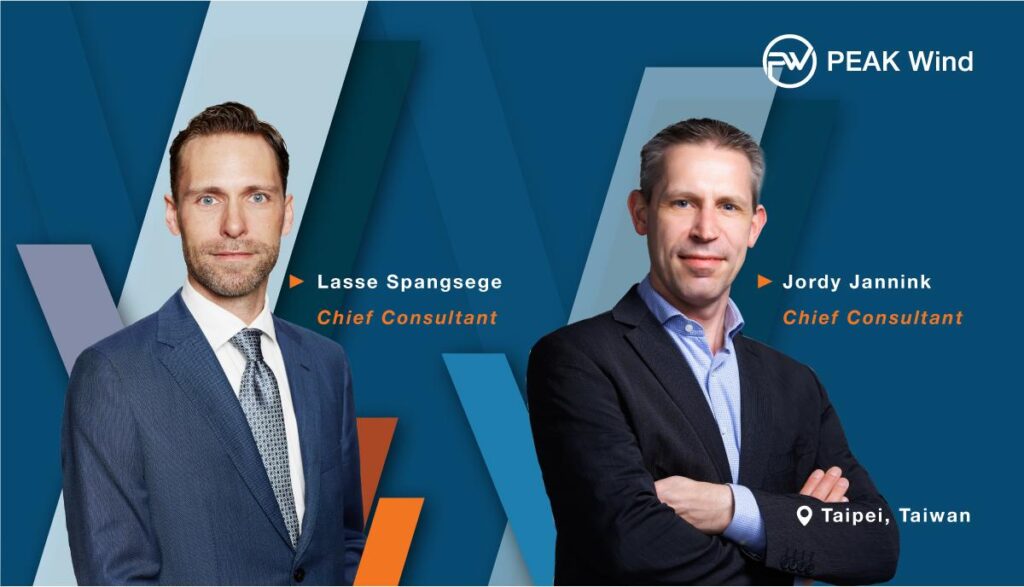 PEAK Wind is proud to announce Lasse Spangsege and Jordy Jannink have joined us as Chief Consultants in our financial services group, both being based in Taiwan.
With more than 20 years of international finance experience, Lasse comes with a track record in leading finance activities and improving profitability in some of the world's biggest offshore wind farms. He will be Project CFO in
Copenhagen Infrastructure Partners/ Copenhagen Offshore Partners' 600MW Changfang-Xidao offshore wind project.
Jordy has been in the power generation sector for more than 15 years, in various financial roles like investment director and previous regional CFO for a leading independent power company with a multi-GW portfolio. He will be co-directing the finance activities for the 300MW Zhong Neng offshore wind farm, in collaboration with the shareholders.
We are excited to have Lasse and Jordy on board, both of them have worked across multiple industries and countries- their international and commercial mindset will further lead and engage our team in providing our best-in-class service to our clients.
Feel free to reach out to them at lsp@peak-wind.com (Lasse) / jja@peak-wind.com (Jordy) if you have any inquiries.
Welcome Lasse and Jordy!