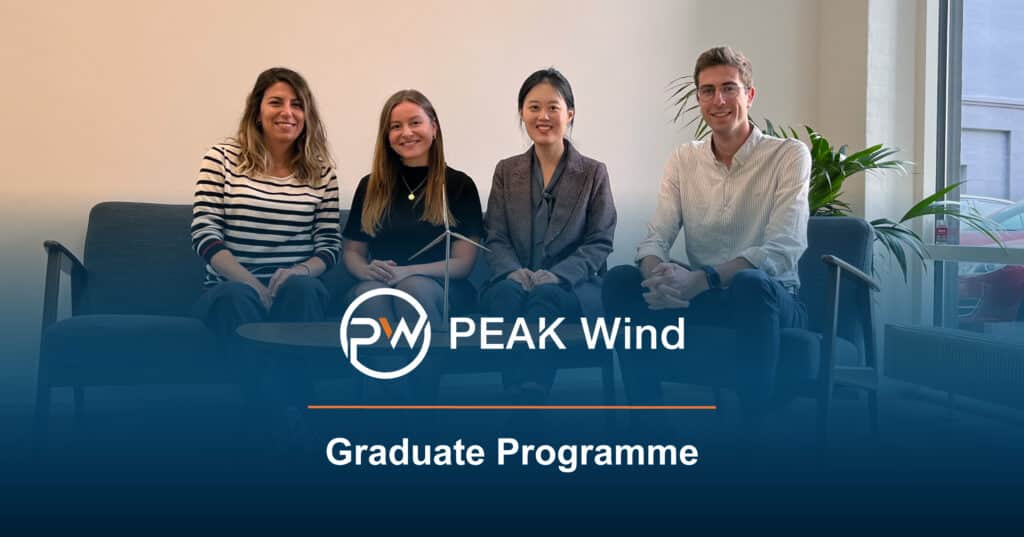 Have you just graduated from your studies or expect to graduate in the summer of 2023? We are looking for passionate and ambitious talents with a strong drive to help secure the future of green energy.
For the third year, PEAK Wind have opened the applications for our Graduate Programme which combines the best of two worlds: consulting and renewable energy.
As the world is transitioning away from fossil fuels towards greener energy sources, there is a rising demand for talents in this space. Thus, we are looking for the brightest minds and most passionate hearts who want to take part in this journey, and kick-start their careers in a promising industry with a larger purpose.
Join us on our journey to make renewables mainstream, and our efforts to make renewables a great business for our clients, our industry peers and ultimately, our planet.
Are you intrigued with renewable energy and do you want an opportunity to be inspired by and learn from a diverse team of experts from various disciplines, nationalities, and backgrounds?